Program Description: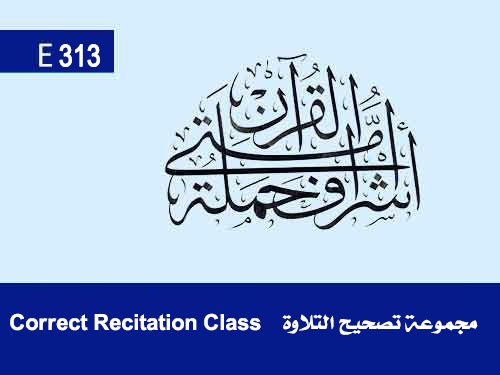 In this program, students study in a group of 3 or 4 students of similar level.
Male groups are taught by Sheikh Shaaban Uqbi, Sheikh Tariq Anwar, or Sheikh Mahmoud Kattan.
Female groups are taught by Sheikha Hadeel Muhammad, Sheikha Amina Al-Saken, or Sheikha Fatima Hassan.
Program Goals:
- Proper pronunciation of Arabic letters, from their exits and with all their characteristics
- Proficiency in reading Arabic words and sentences
- The application of Tajwid rules in Quran recitation
- Commitment to cessation signs (Waqf)
Eligibles for the program
Those who are able to read letters and words in Arabic
Fees
Extended programs (such as memorization and correction of recitation) are long programs, and therefore registration is renewed periodically after every 20 lectures.
Fee for one session (20 hours) is $69
Graduation requirements
After a student finishes the program with the Sheikh / Sheikha, a test is arranged in coordination with the examination committee. The student is considered successful and deserves to obtain a graduation certificate if the evaluation from the committee is greater than 75%, and the concerned department issues a graduation certificate within a month from the date of passing the test.
If the student's evaluation is between 50% and 75%, he/she is given a second chance for the test within a month, and if his/her evaluation is less than 50%, he/she can reapply for the test again after at least two months.